Cobalt; ferromagnetic hexagonal, Market Art Fair, 24-26 March 2017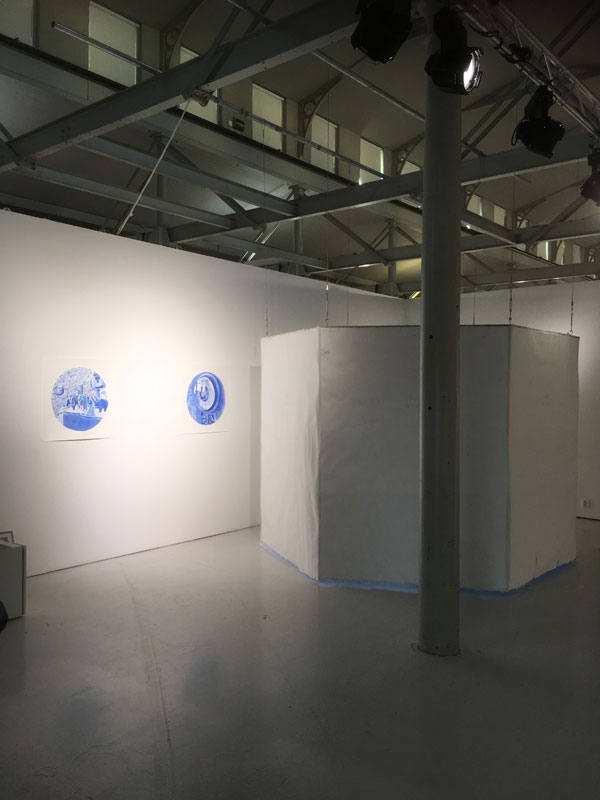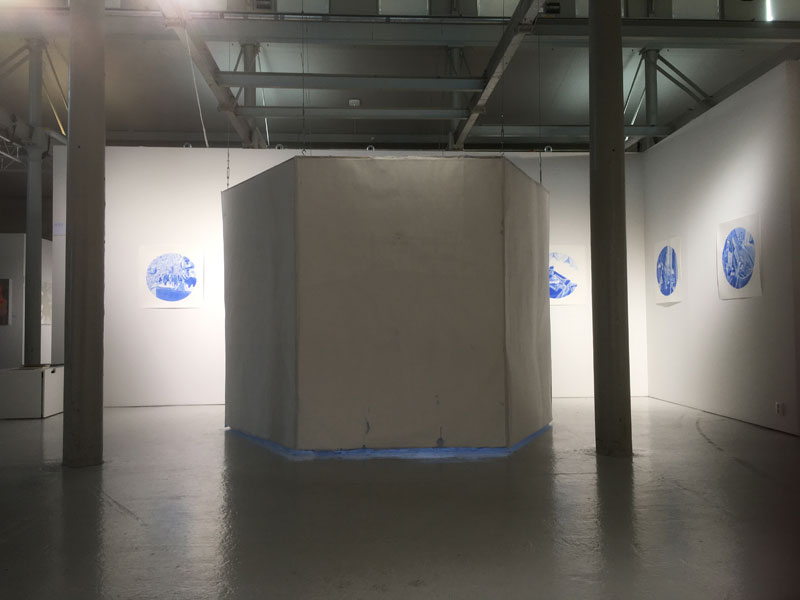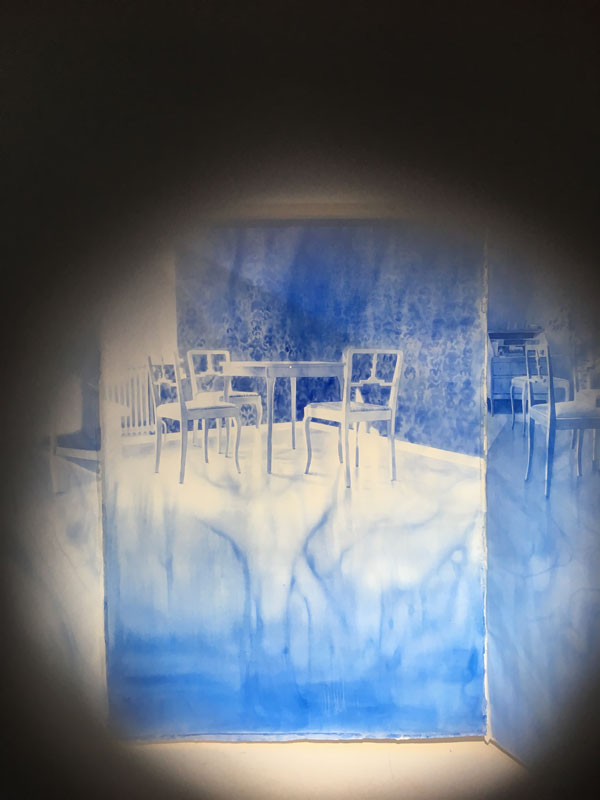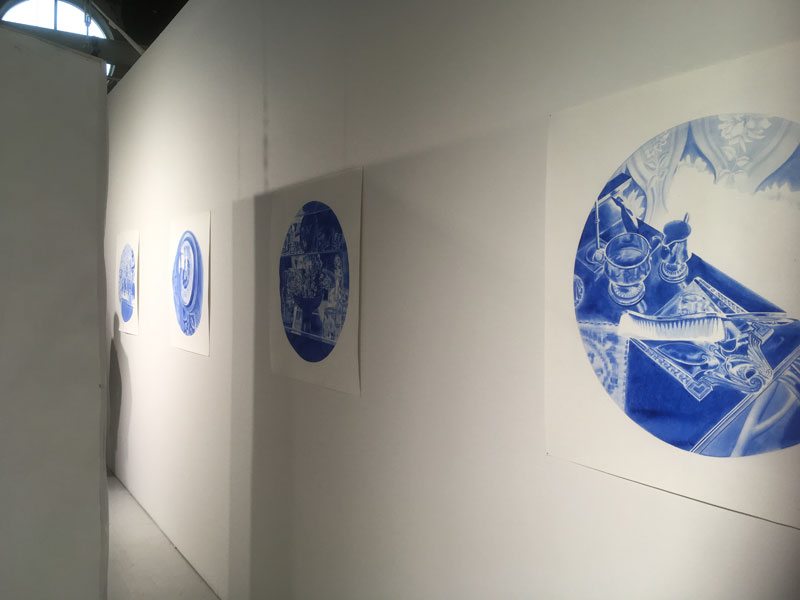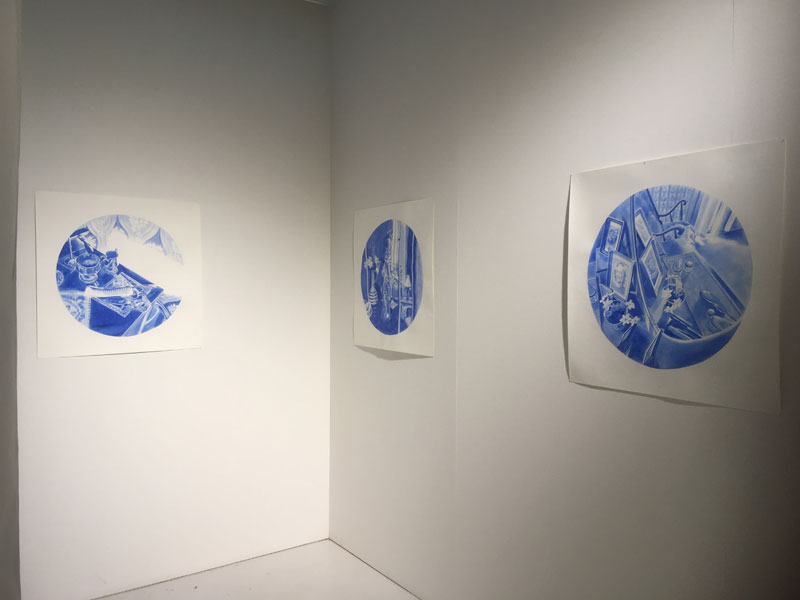 Peep-hole
watercolor on paper,
74 x 74 cm
Peep-hole
watercolor on paper,
74 x 74 cm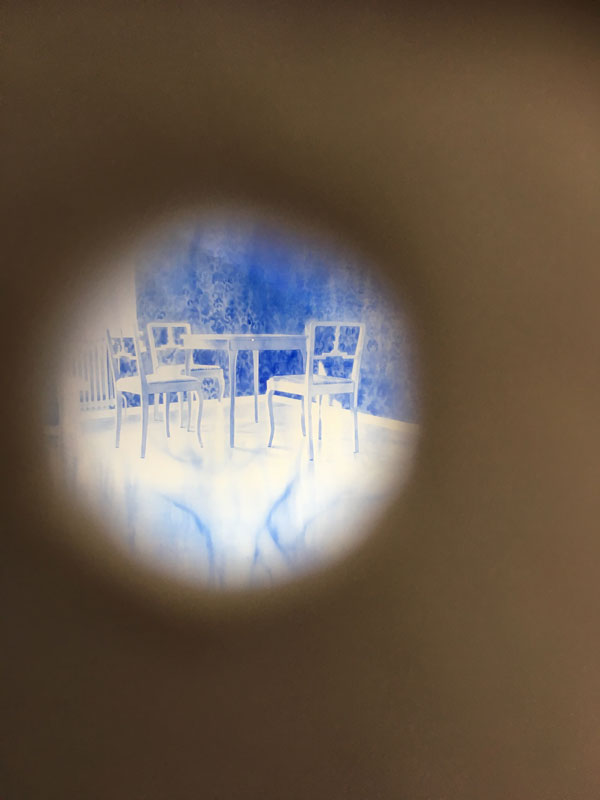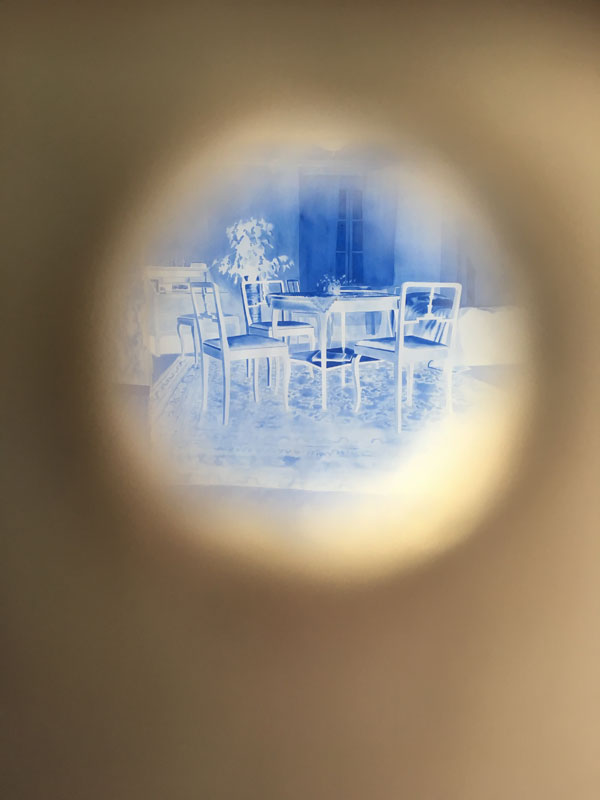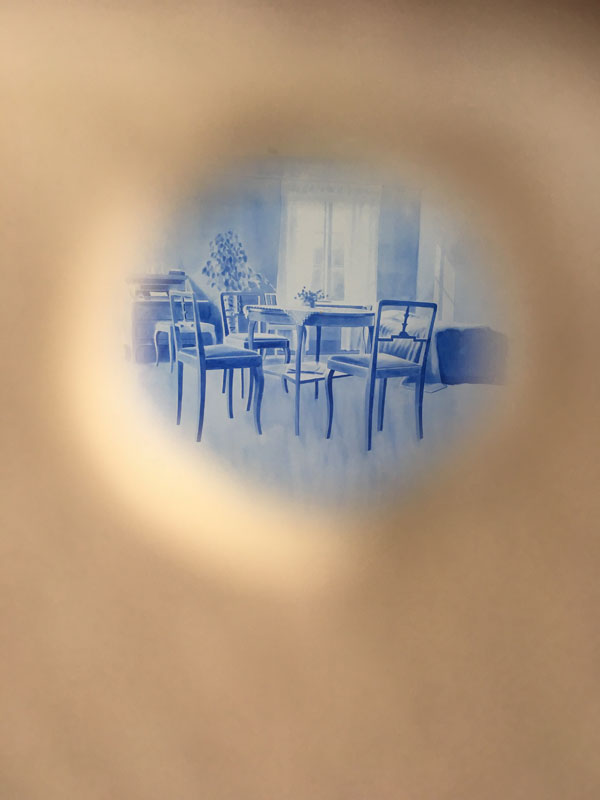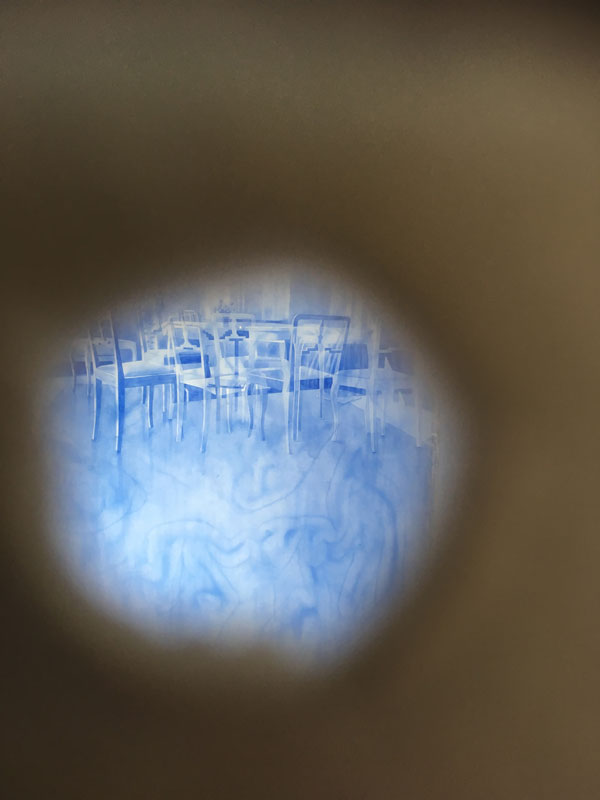 Cobalt; ferromagnetic hexagonal close-packed
watercolor on paper,
209 x 150 cm,
Peep-hole
watercolor on paper,
74 x 74 cm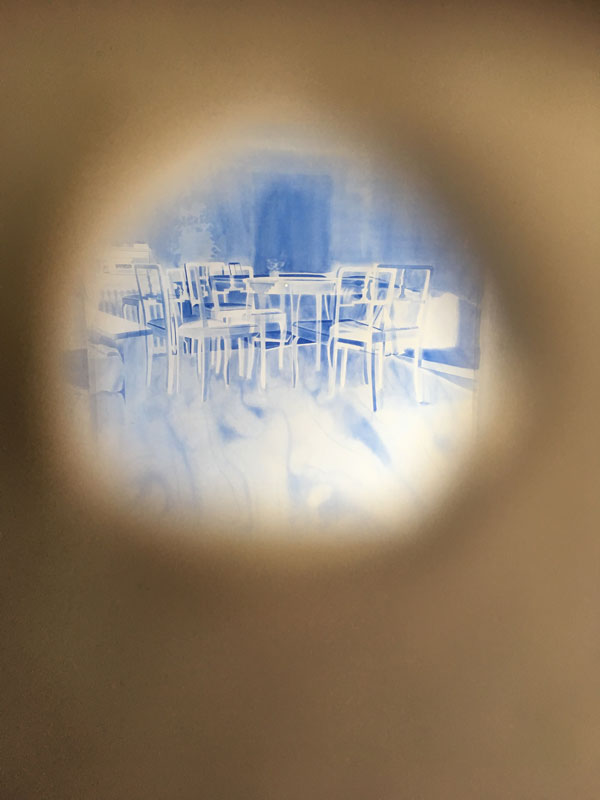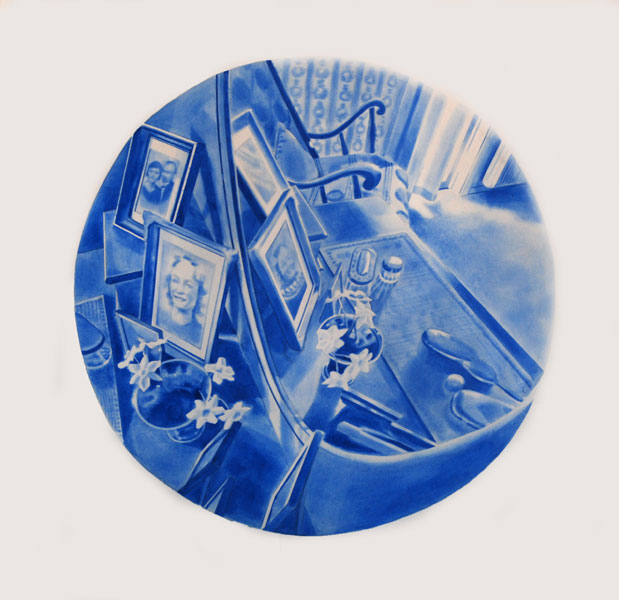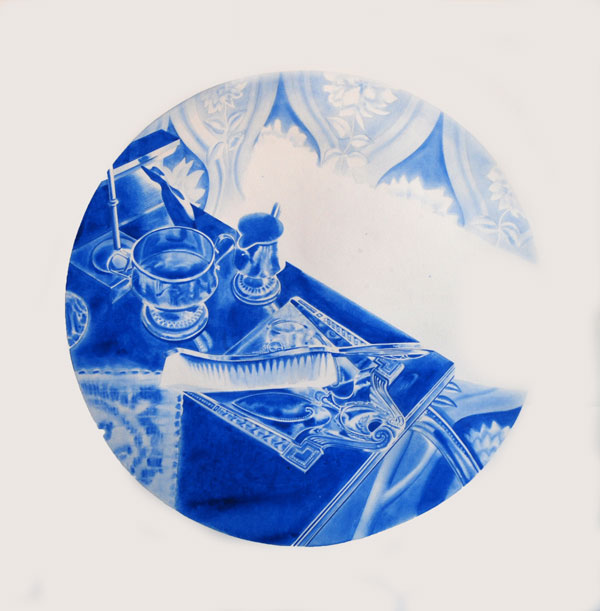 At Market Art Fair 2017 Galleri Flach presents an installation of Kristina Bength including six watercolor paintings and a hexagon. The theme emanates from her mother's memories of her childhood home in Hälsingland, Sweden. The house burned down in 1974 in the vicinity of a cobalt mine. To recall the memories of the bygone house Kristina Bength has been inspired by the characteristics of the cobalt, such as the blue color and the production of high energy gamma rays.
Faced with the sculptural hexagon the viewer is confronted by the reversed side of the drawings. It is only by looking through small holes in the hexagon that the content emerges. On the inside a room is recreated in six different versions. The hexagon corresponds to the basic structure of the cobalt and thus creates an associative link between the artist's ability to recreate the memories and the radioactive, photographic nature of the metal.
In the six drawings on the outside Kristina Bength returns to the idea of looking through a peep-hole that reminds of fragments of everyday objects and trinkets, for decades arranged in the same way, as a kind of a still life. They are emerging as fragments of memories from a larger but not always available context.
Since Kristina Bength graduated from the Royal Art Academy in Stockholm in 2008 she has continuously worked with the encounter between photography, drawing and watercolor painting. She is interested in how photography becomes part of our common memories and in the creation of identity from both a personal and public perspective, reflected through her own painterly narrative.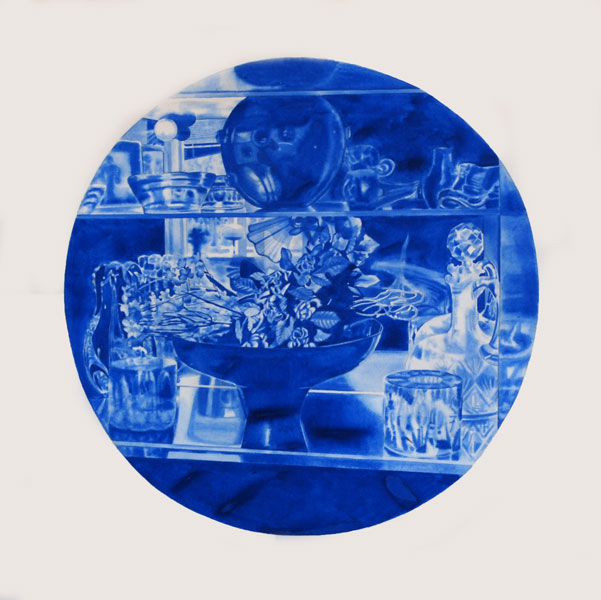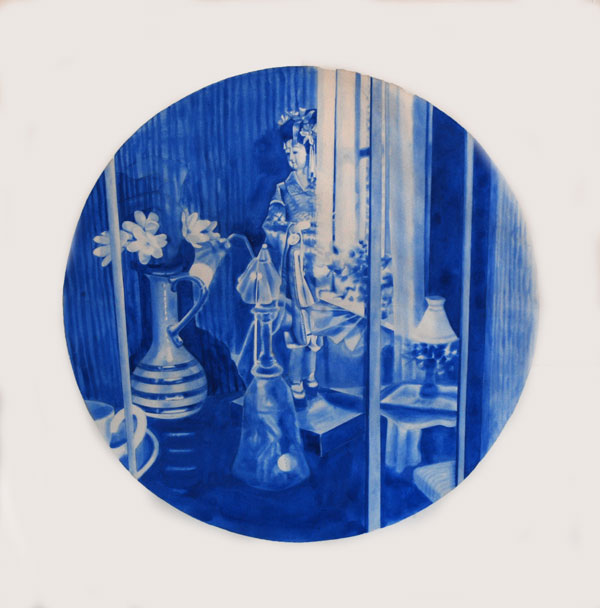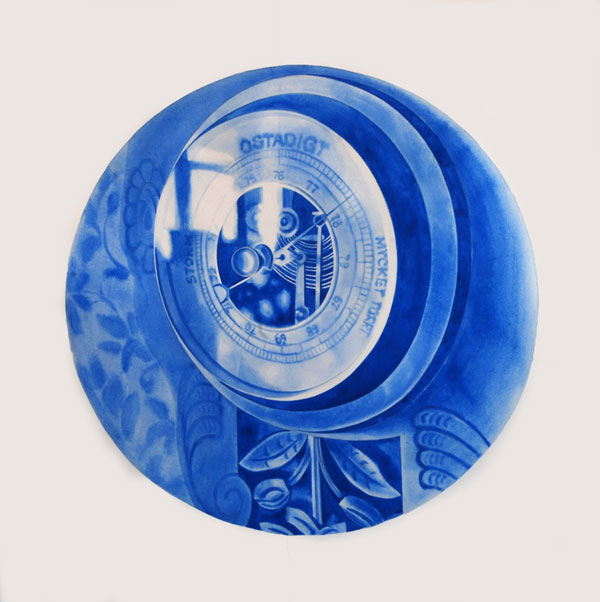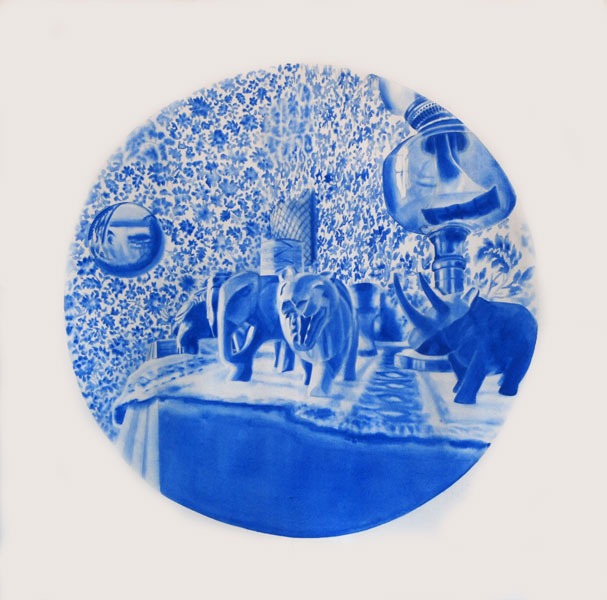 Cobalt; ferromagnetic hexagonal close-packed
watercolor on paper,
209 x 150 cm,