The light that is shared and divided, Volta New York, 7 -10 March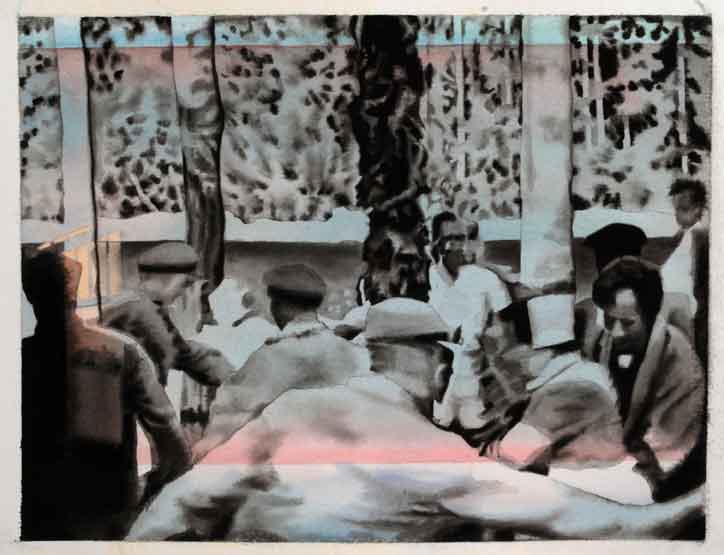 watercolour on paper
28 x 511 cm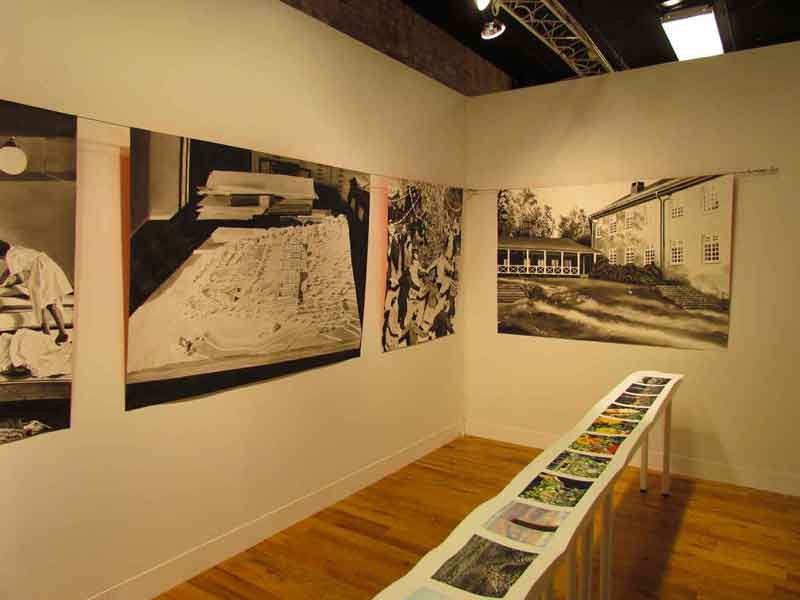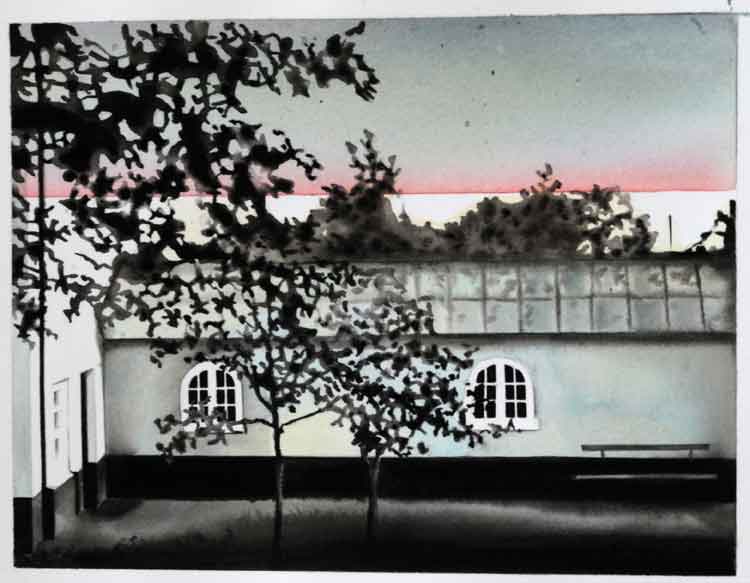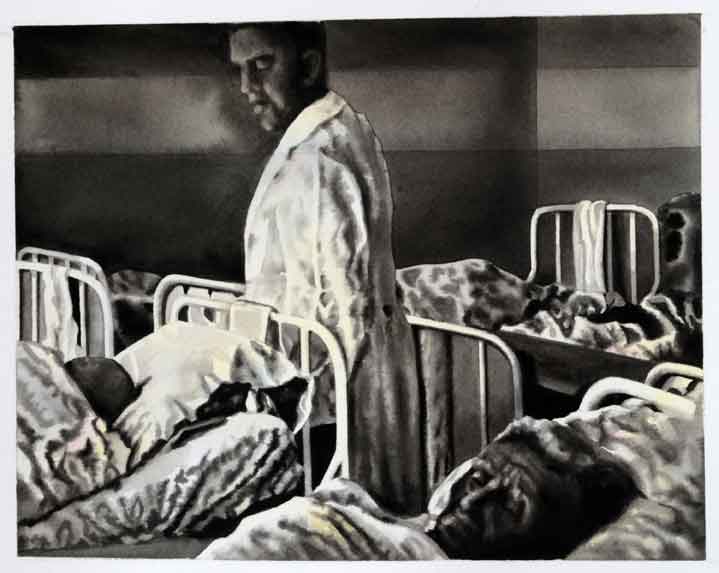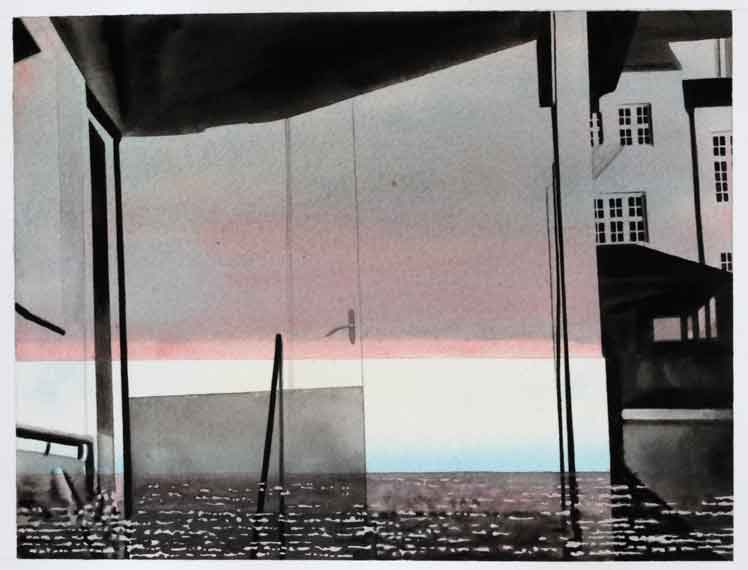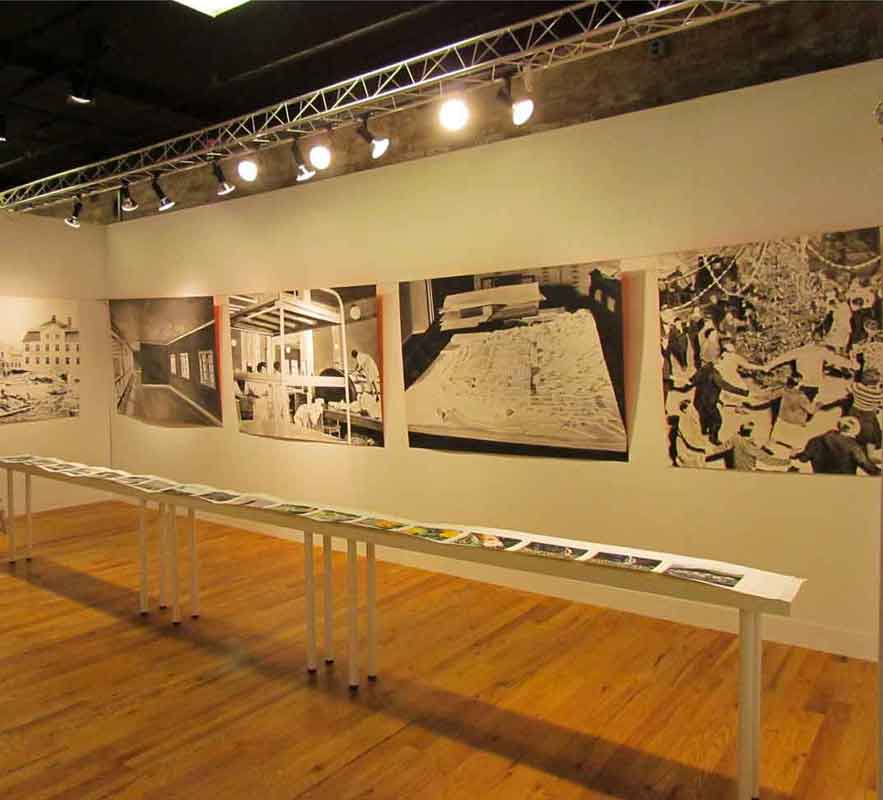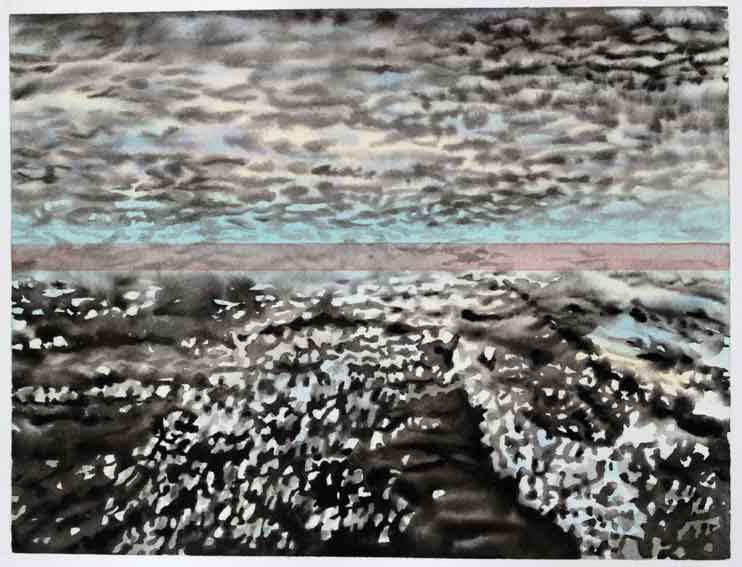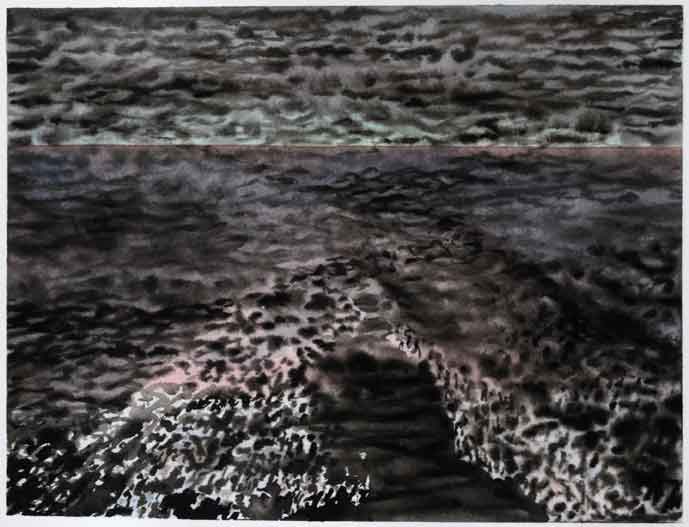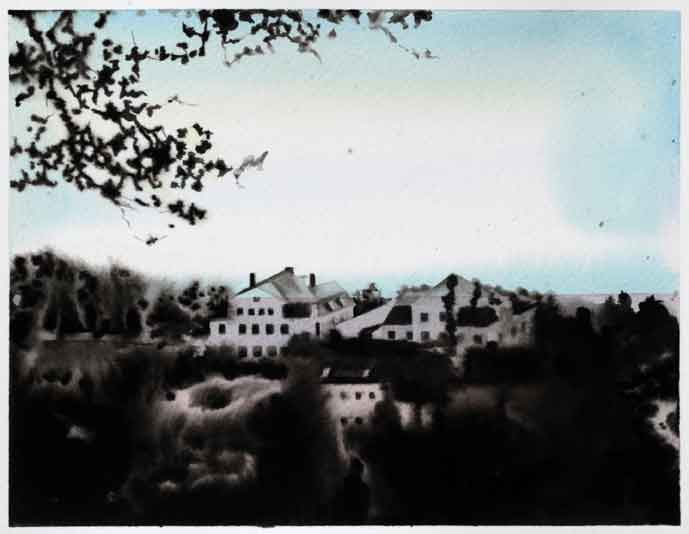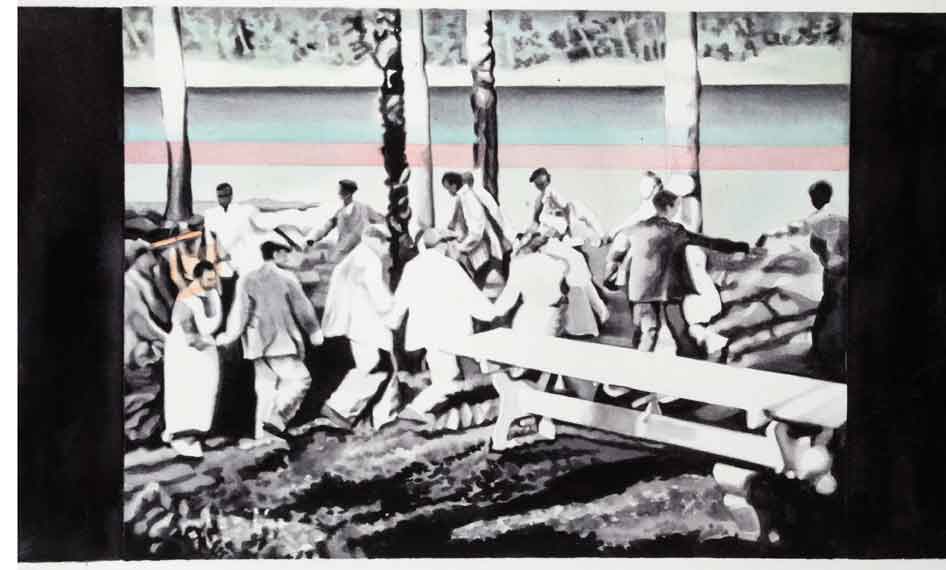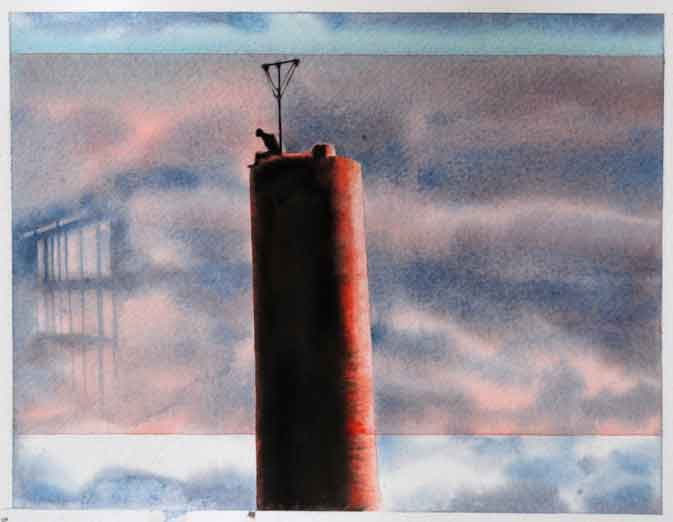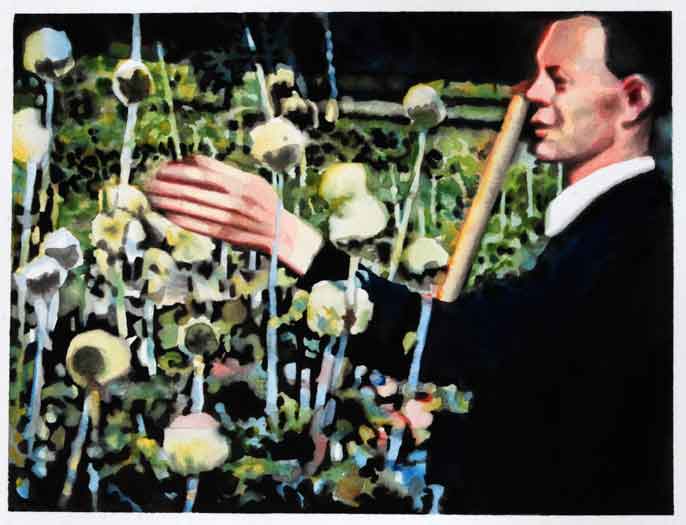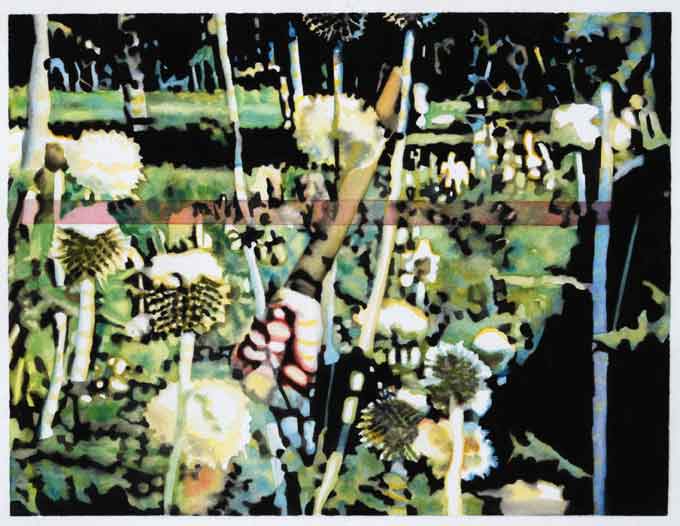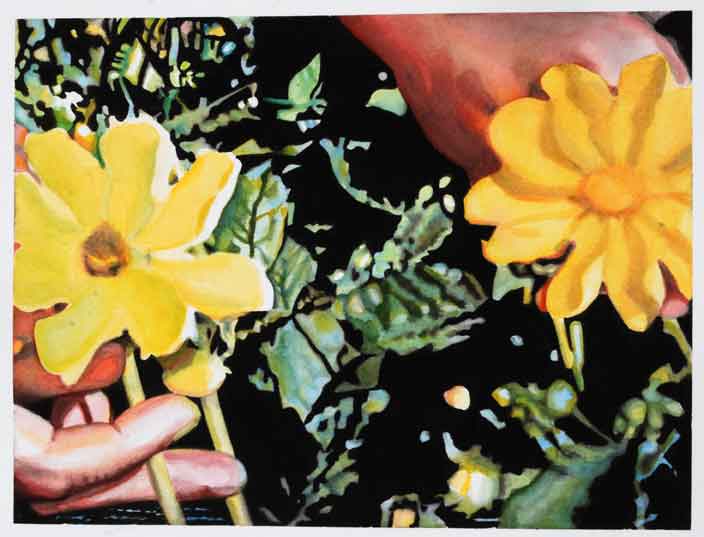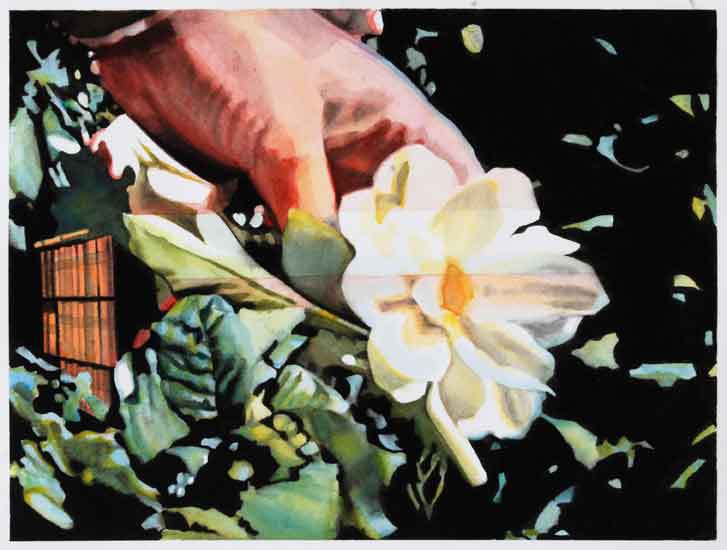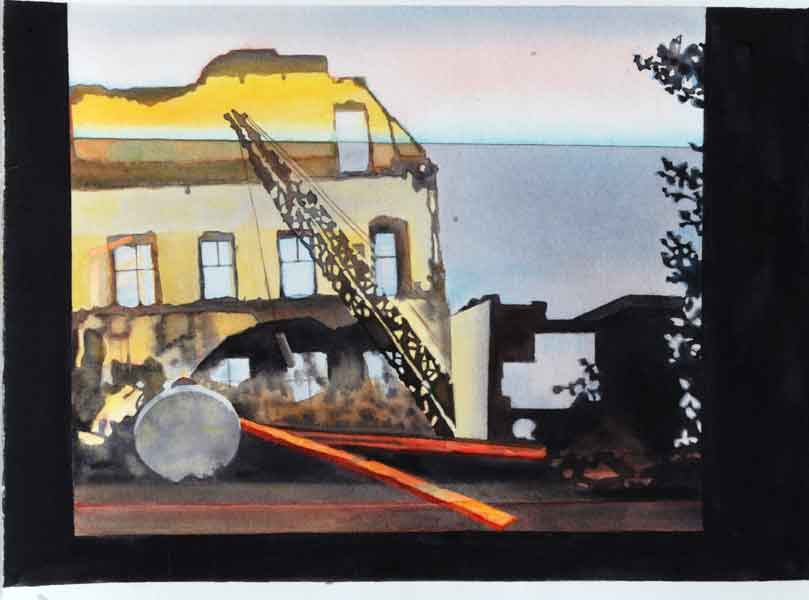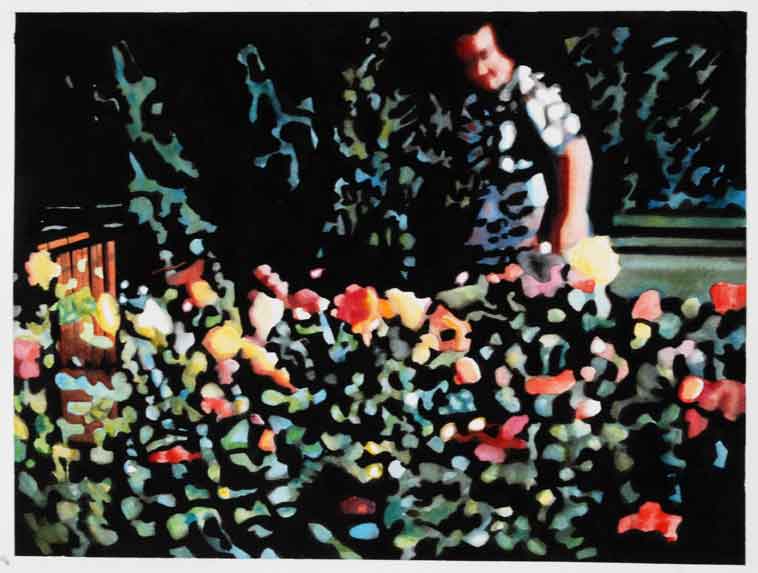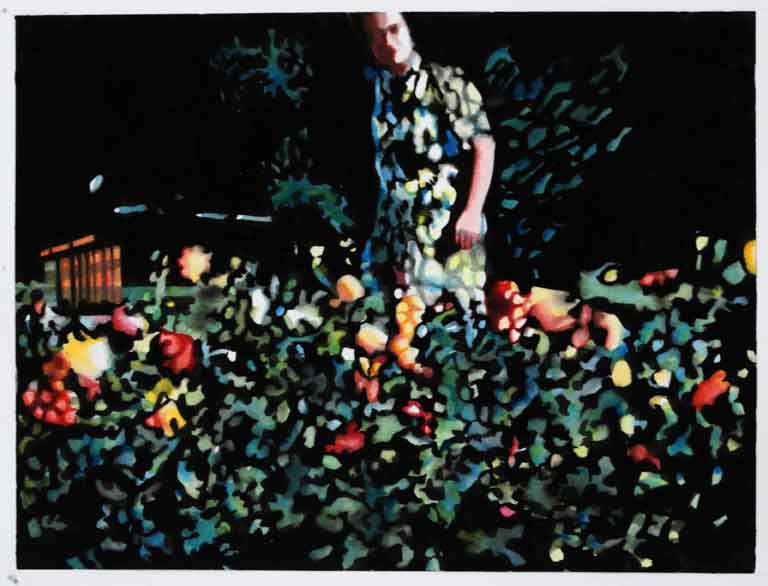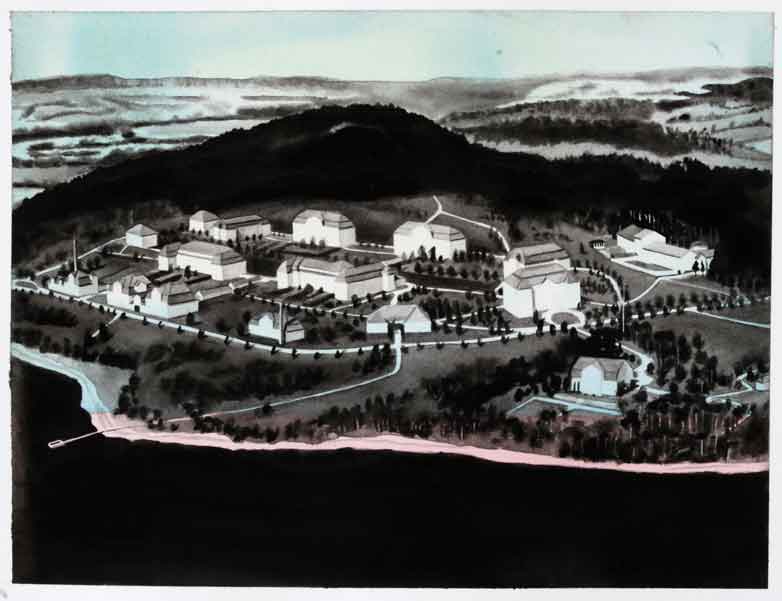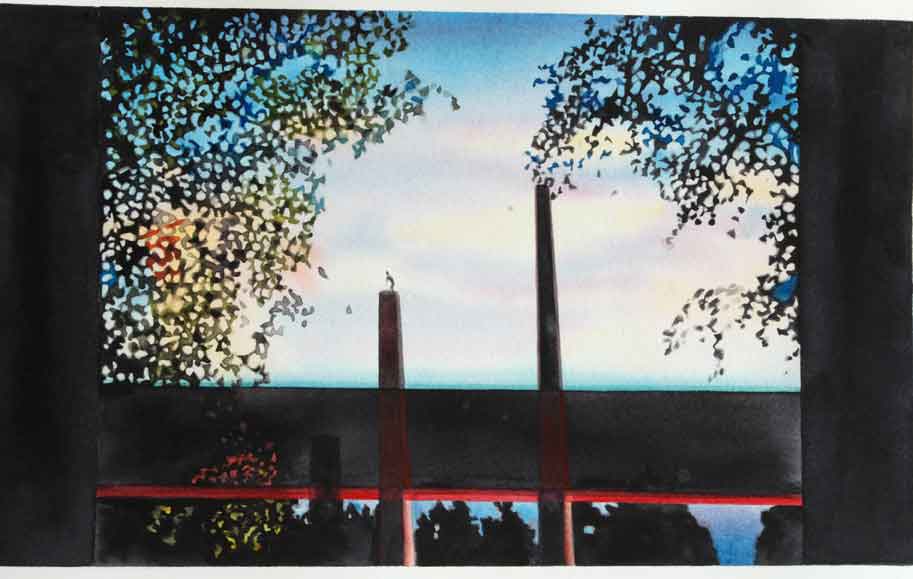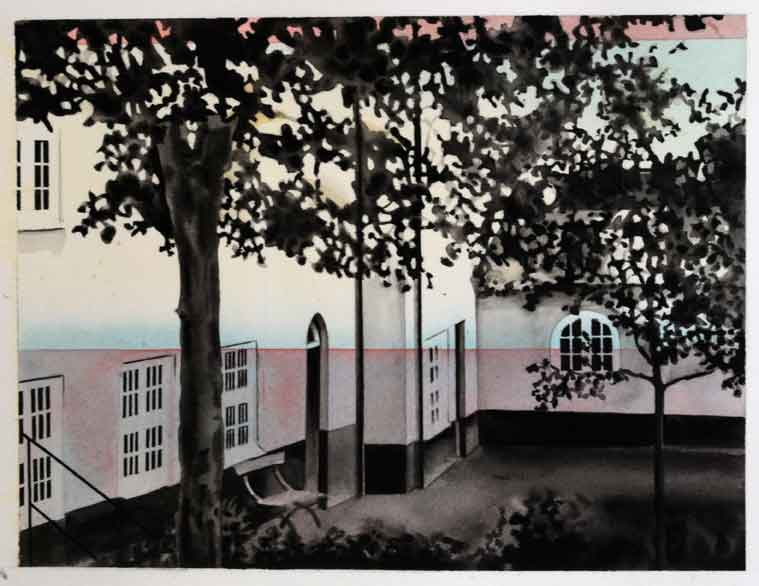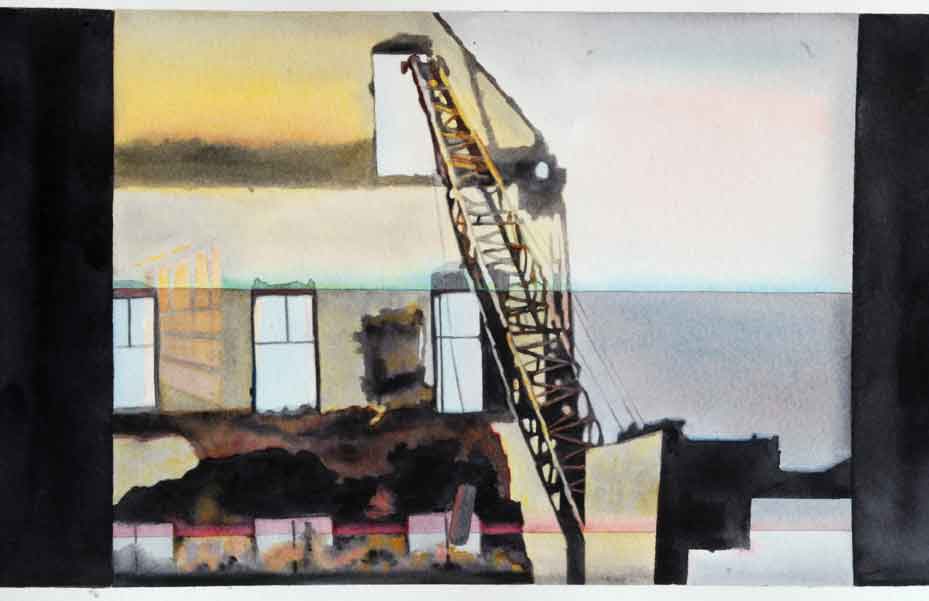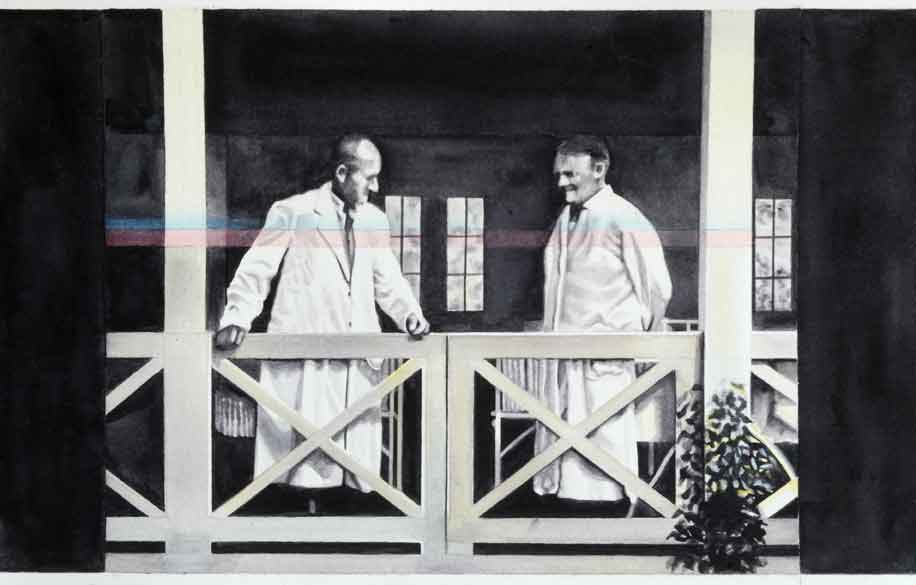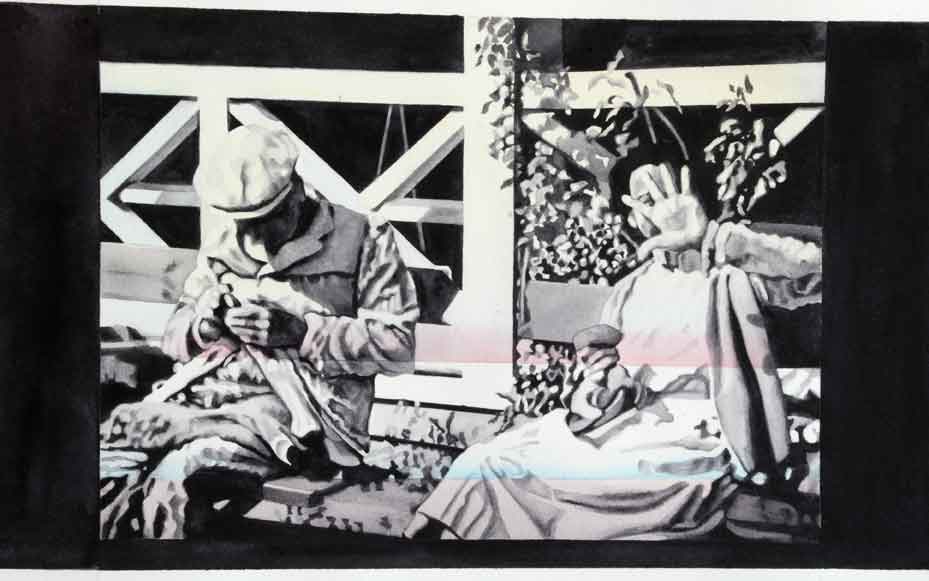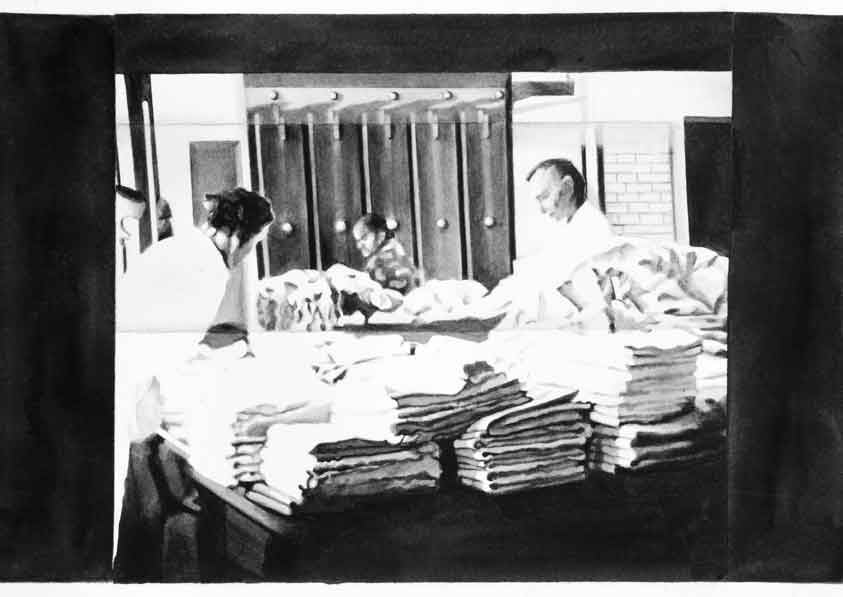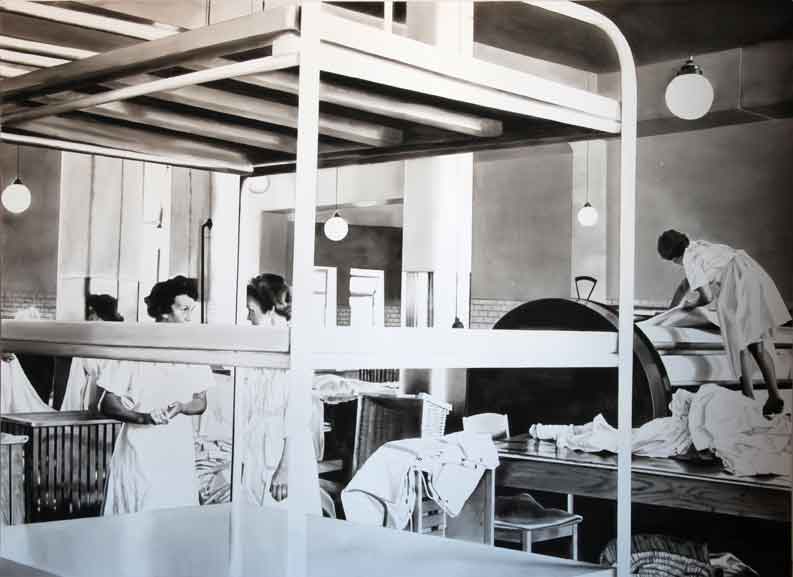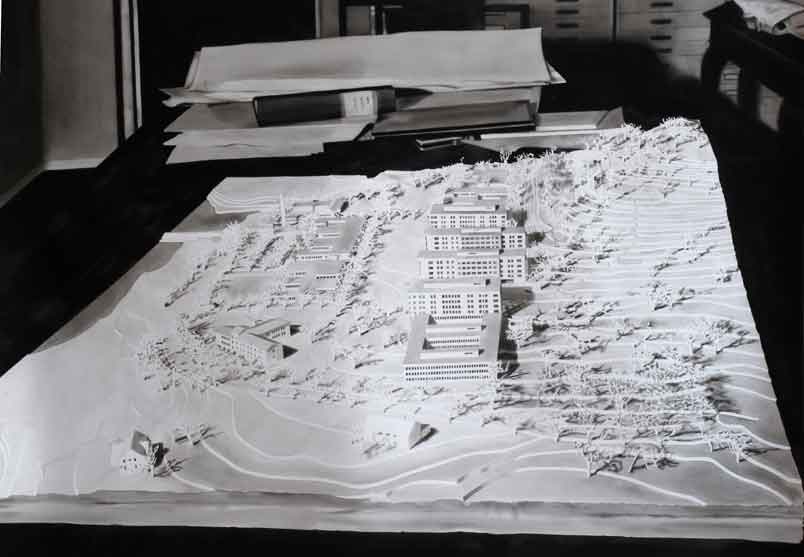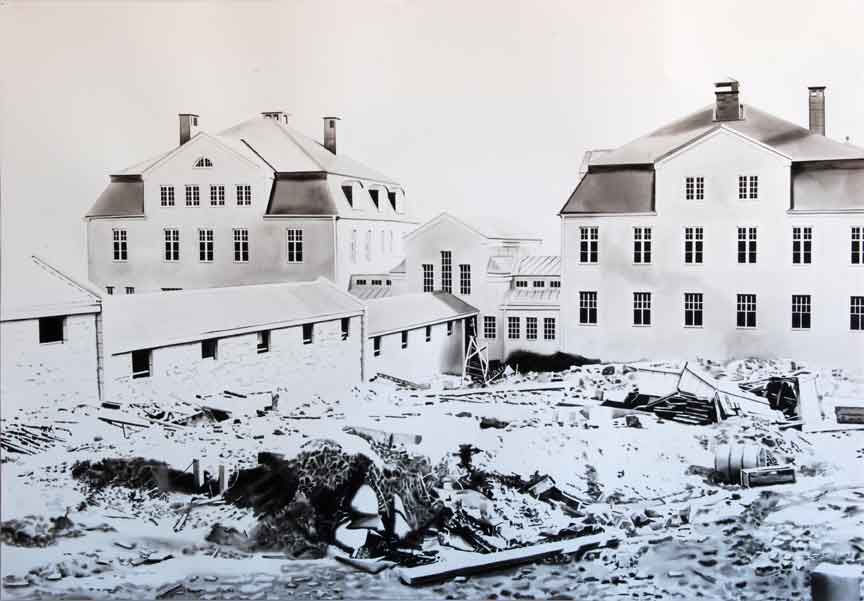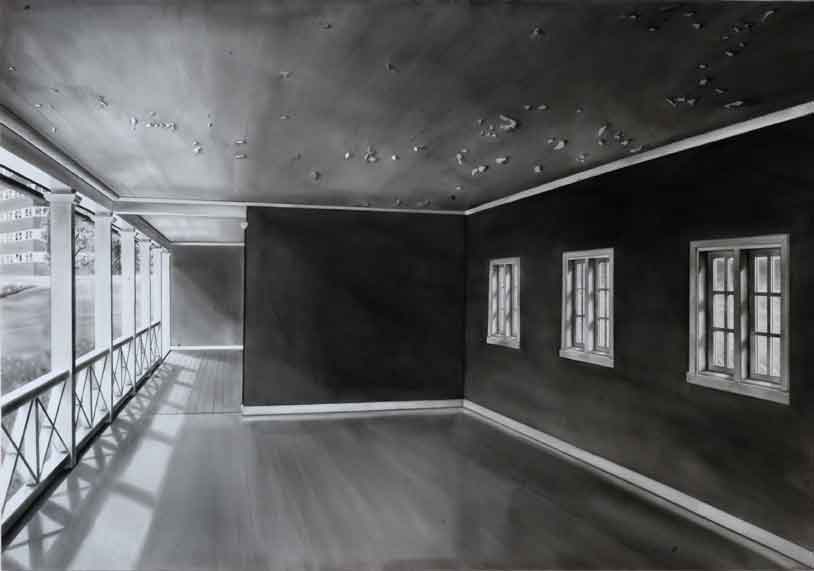 watercolour on paper

116 x 159,5 cm
114,5 x 155,5 cm
115 x 164,5 cm
115 x 101 cm
114 x 163 cm
115 x 164 cm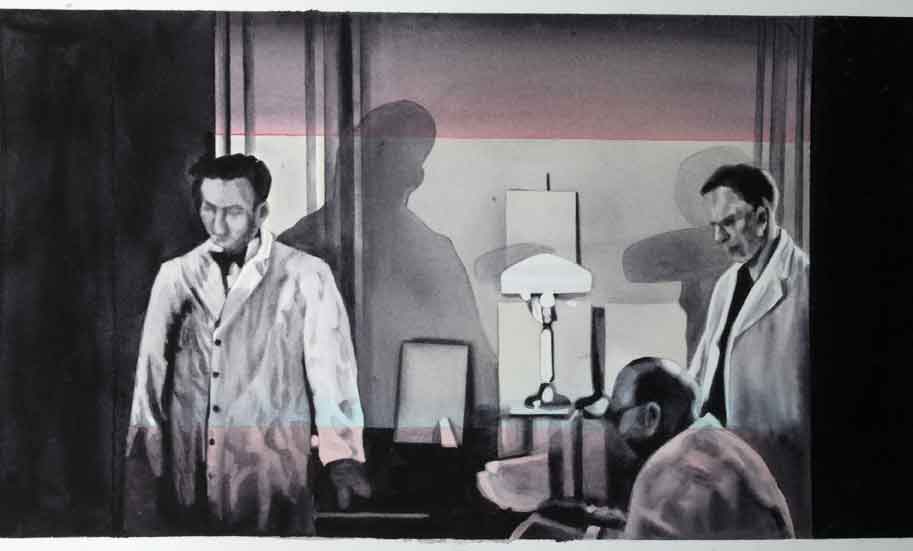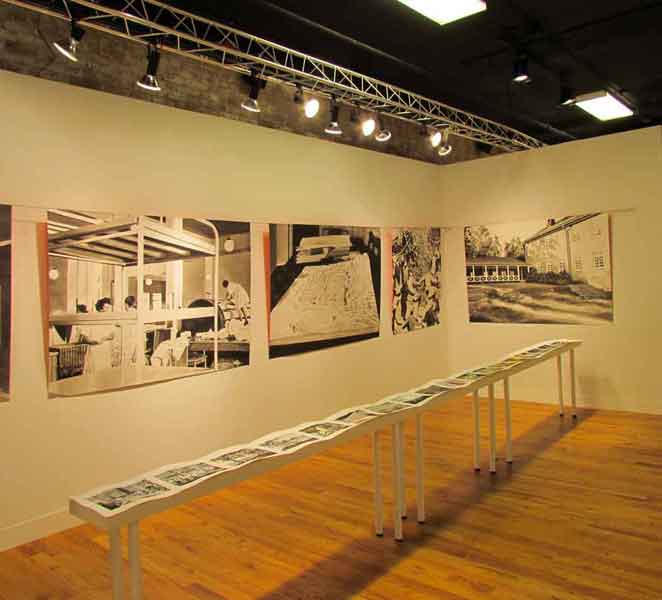 The Light that is Shared and Divided
Galleri Flach is proud to present a series of watercolor paintings, entitled The Light that is Shared and Divided, by the artist Kristina Bength. The paintings depict mental hospitals in different phases of construction and destruction. In her artistic practice Bength is dealing with how photographic representation can be used in new forms of figuration. It is about trying to remember what one cannot remember by reusing photographic material depicting past times and events. Events of the past cannot return as such, but they can recur in new forms if the storytelling potential of the archive is brought into use.

The mental hospital is a place for controlling the whole life of the patients, their feelings, desires, behaviors and thoughts. In the interaction between institution and patient definitions of sick and healthy are constructed. As such the mental hospital is a kind of theater where roles are acted and values about normal and abnormal engage in and strengthen preexisting ideas about gender. A closed system arises where everyone has his or her role to play. In the water of the aquarelle disorder and control, liveliness and stillness are developed, and the writing of the photographic light comes in to sight. In some paintings the light from the dark room's development process is recalled. In others the interior of the archive is reflected.

The light of knowledge that shines within the psychiatric apparatus is never independent from its context. It is broken by what it touches upon and is split into directions that partly go beyond its own control. The same can be said about historians, photographers' documentations and the artist's work, which takes this material as the point of departure.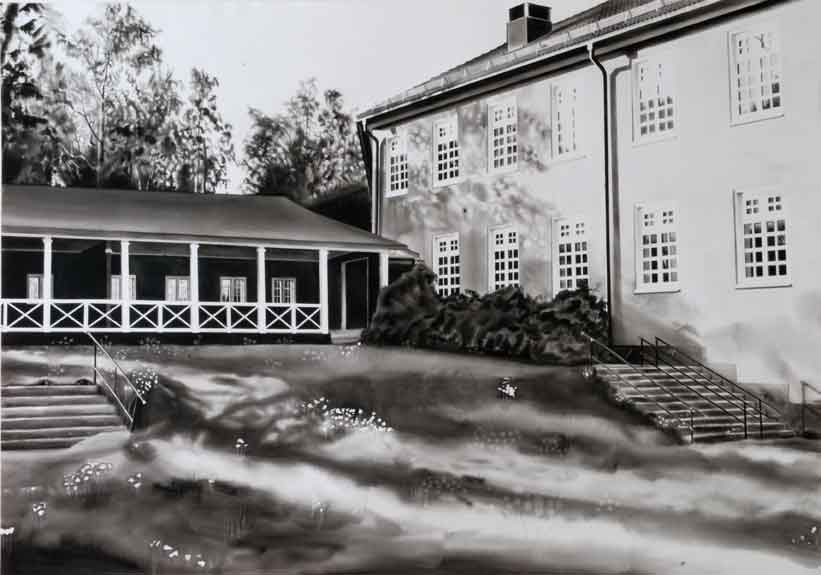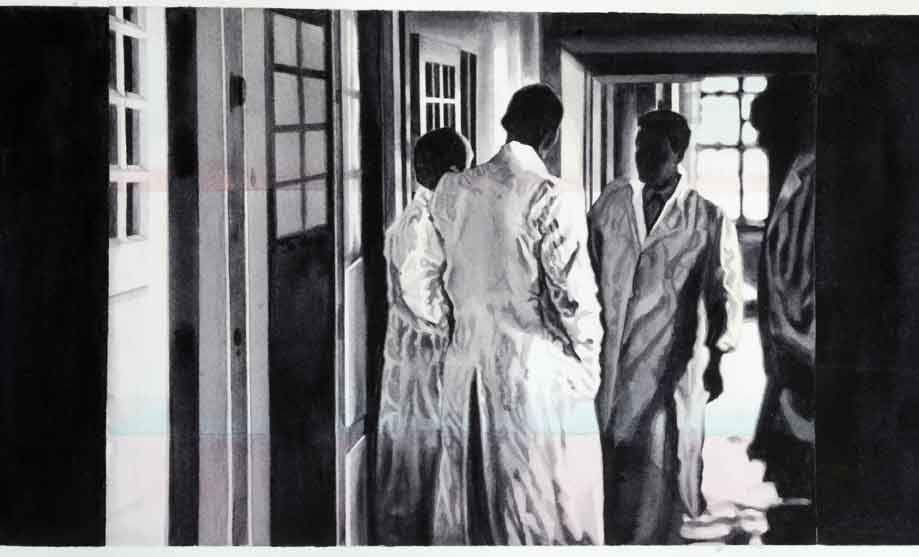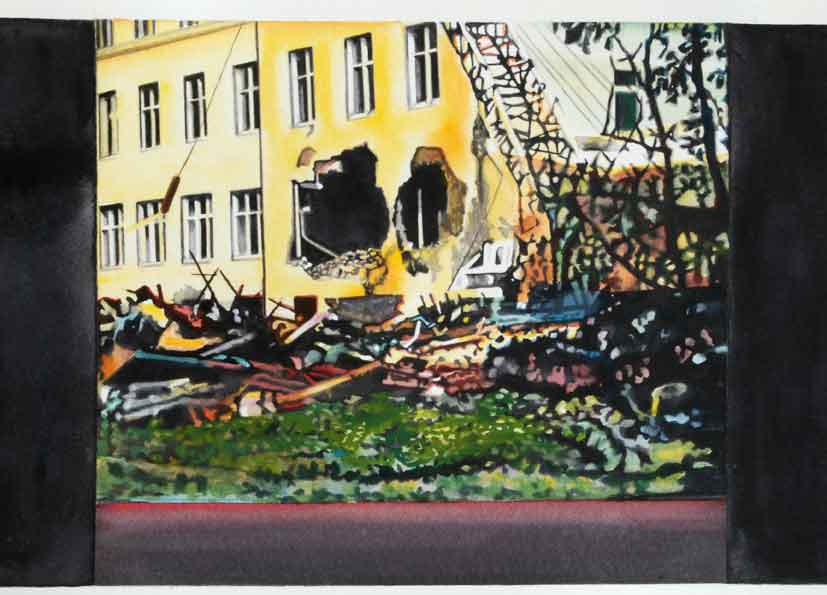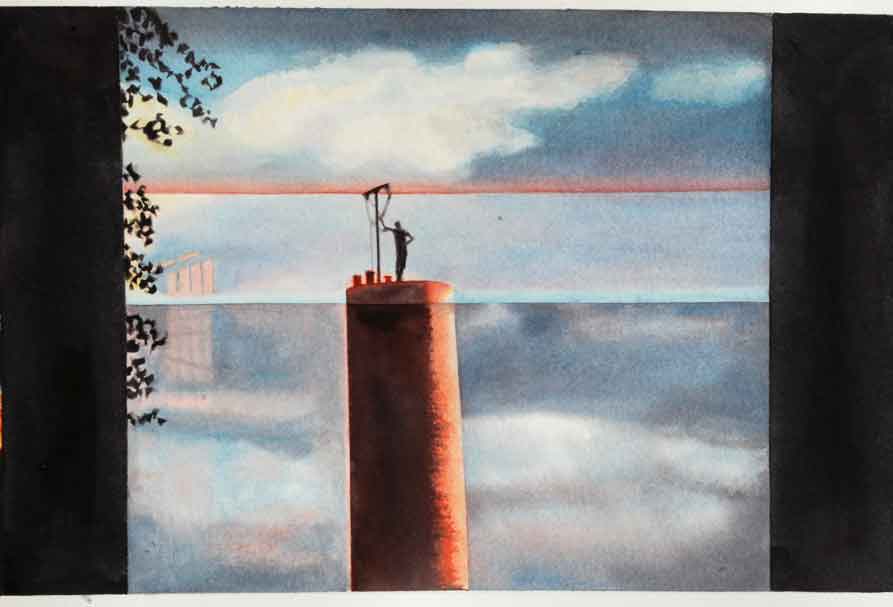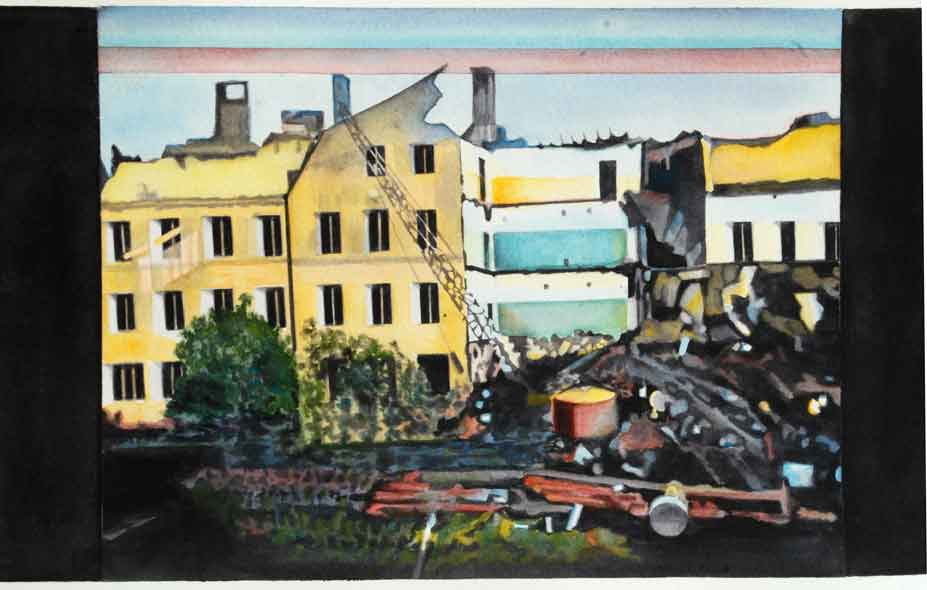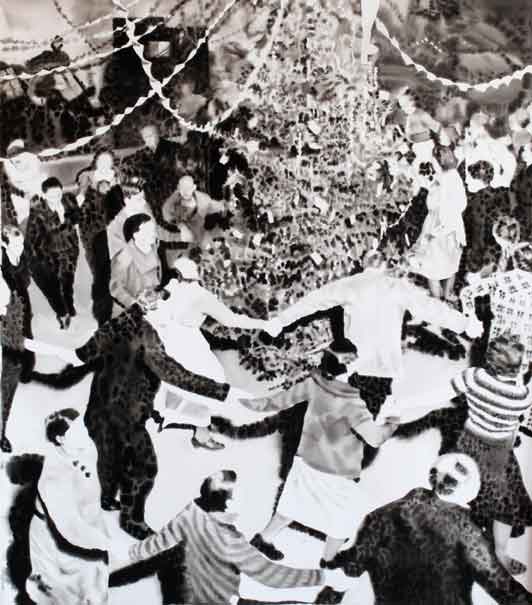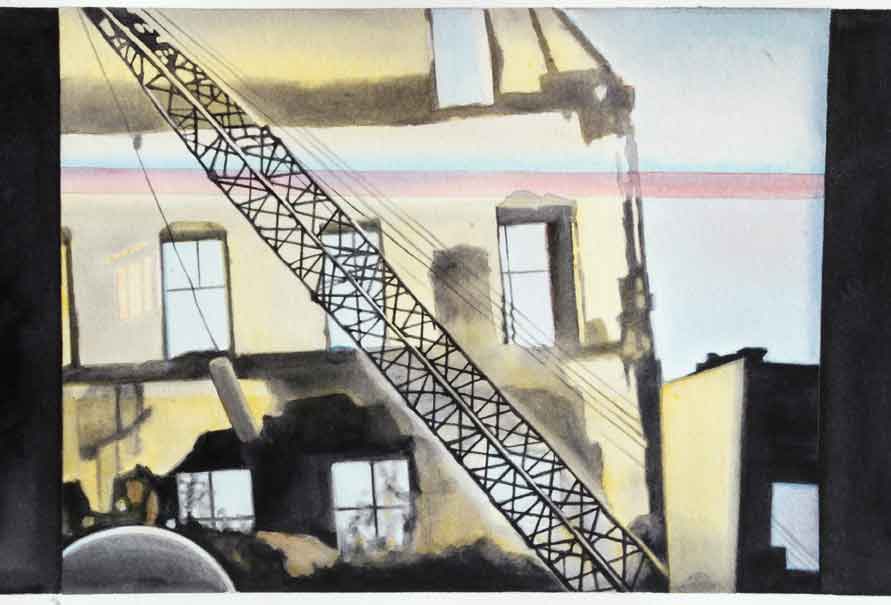 watercolour on paper
28 x 425 cm