Skiftningar inuti bilden av ett namn , Galleri Flach+Thulin, 2 April - 10 May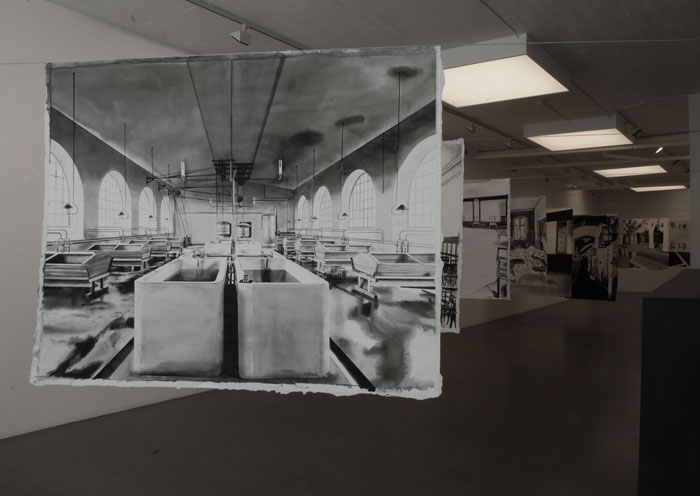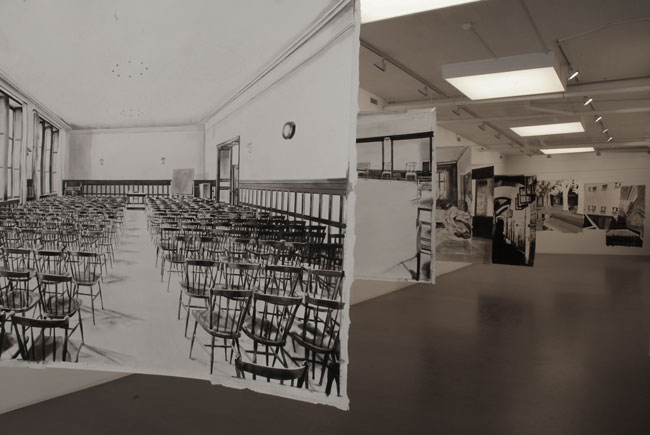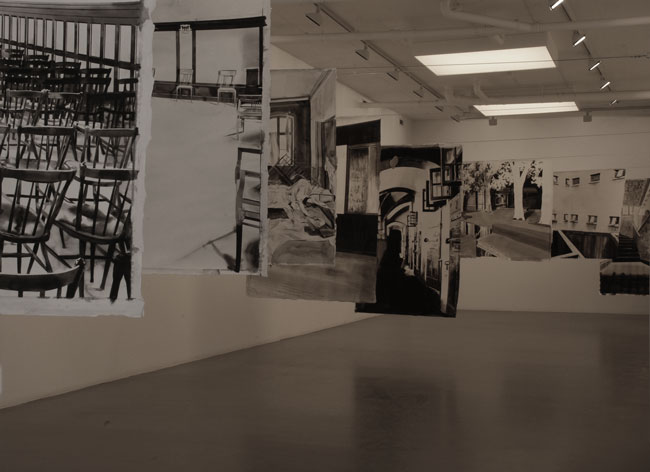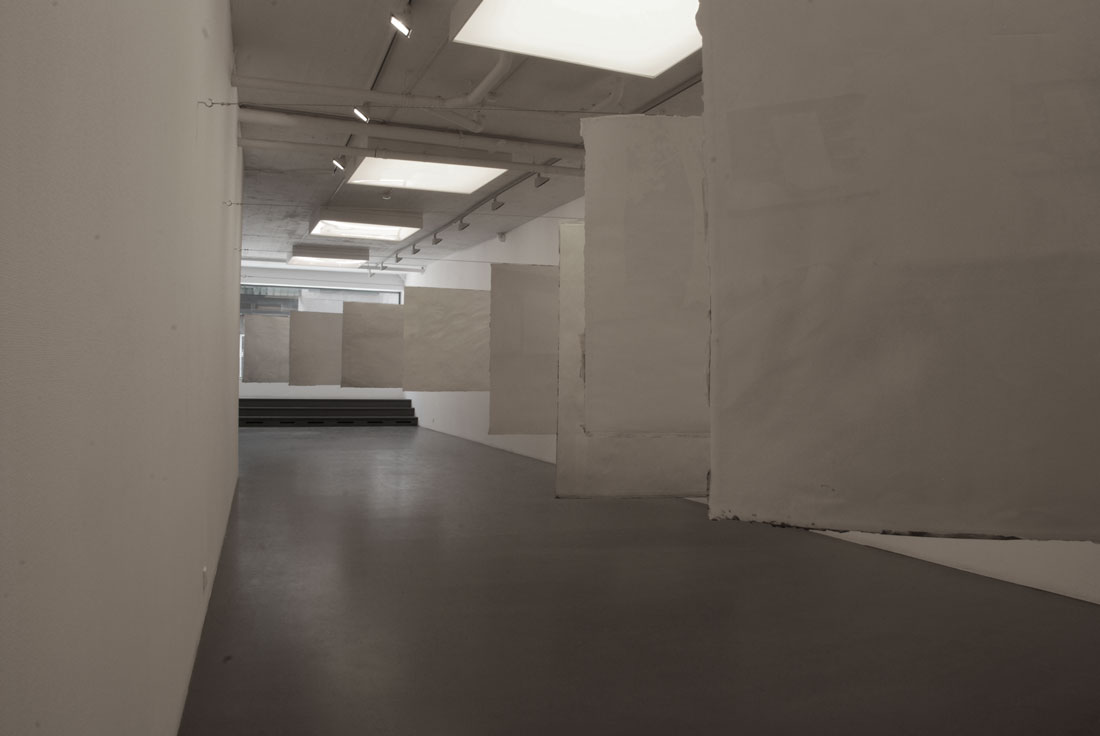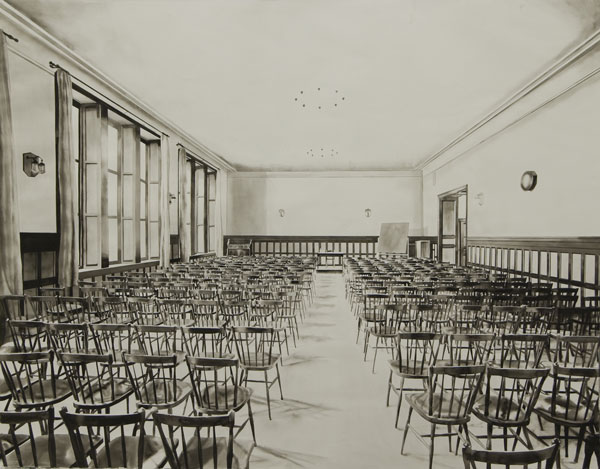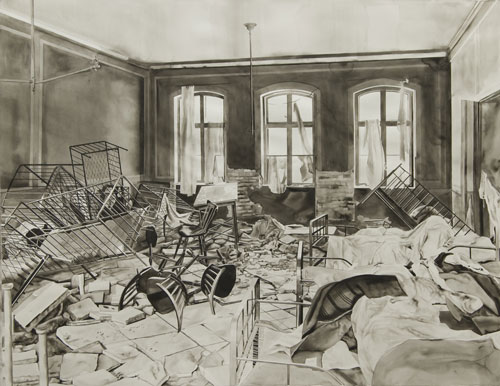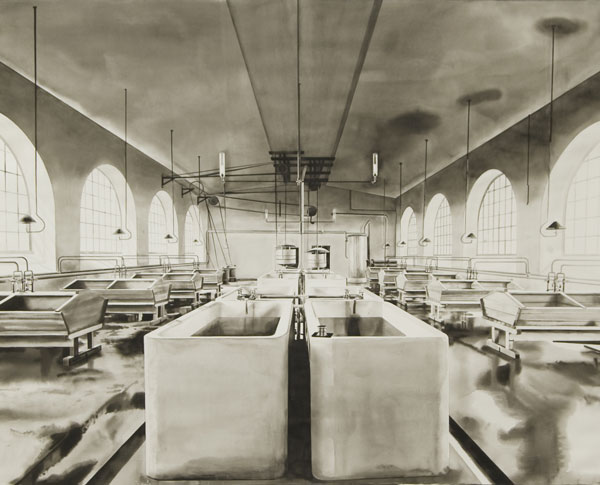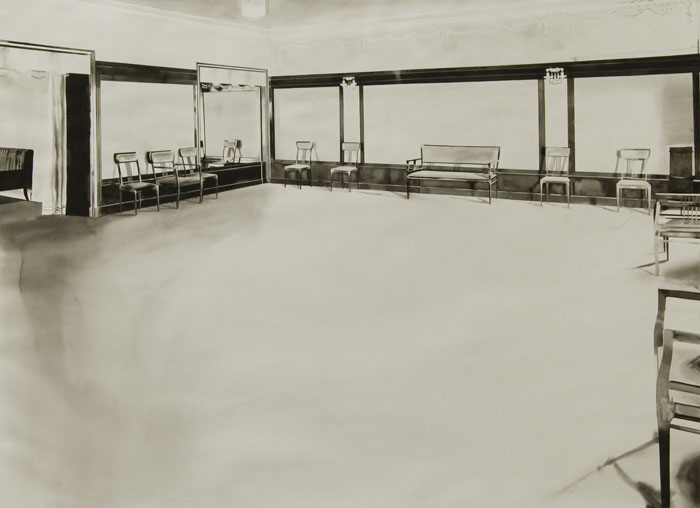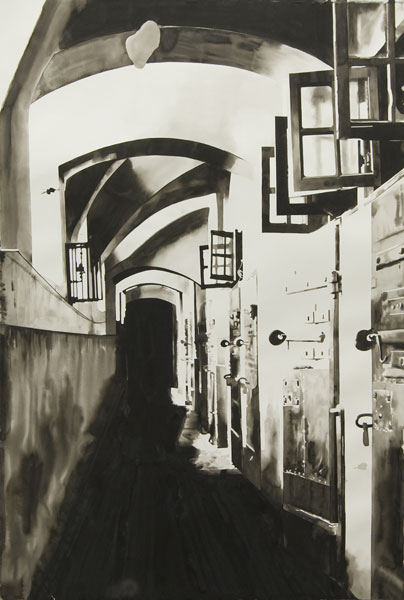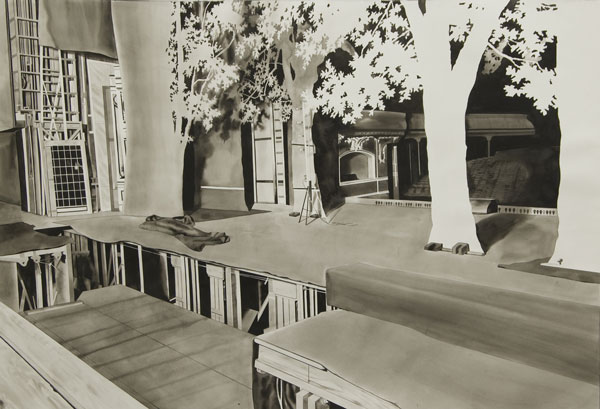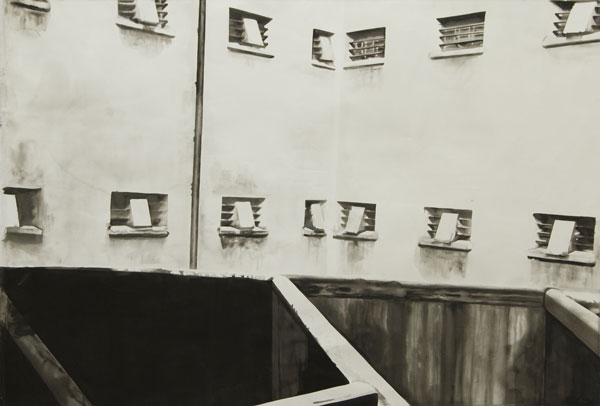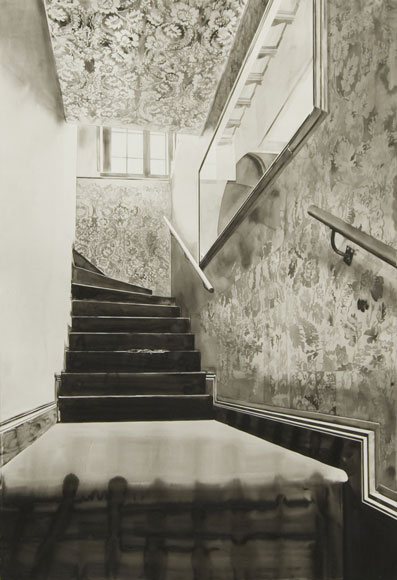 sound installation
06:00 min

Transpositions in the image of a name
Galleri Flach+Thulin is very pleased to present the first exhibition by Kristina Bength in the gallery. She has recently graduated from Valand School of Fine Arts in Gothenburg and The Royal University College of Fine Arts in Stockholm (2008) and she has already won acclaim for her large and skilfully executed pictures in watercolour on large sheets of paper. In the exhibition the viewer meets a series of grand pictures that are conceptually connected. It is about a real person, Amanda Kristina Pedersen, who lived around the last turn of the century. She was a photographer and actress but was sentenced in Falun 1904 for fraud and forgery crimes. Pedersen had tried to hide whom she really was, and had lived under many different names, and medical records described her as hard headed and cunning.
Kristina Bength has studied Pedersen's history and different identities, and reused photographic archive material and legal archive material concerning Pedersen, to assume a similar dubious role herself. In the exhibition we meet places and milieus that Pedersen has photographed and used as scenes, which reappear in Kristina Bength's paintings.
She installs her large watercolours as a sequence in a slide show carousel – spaces and stories to walk in and out of. The pictures both worry and seduce through their ability to reproduce places and at the same time, using subtle means, they create interesting displacements. A recorded reading of a verdict regarding Pedersen is played in the inner room of the gallery, a room that pictures in watercolour transform into a stage room. Photography and theatre, the tools used by Pedersen in the art of fraud and forgery, appear as references in Kristina Bength's subtle interpretations.
text by Eva-Lotta Holm Flach
translation by Sara Walker